Exercises
Here are the cervical and lumbar spine exercises you received in your new patient folder. We recommend practicing these exercises daily to strengthen these areas, which will help support your chiropractic adjustments.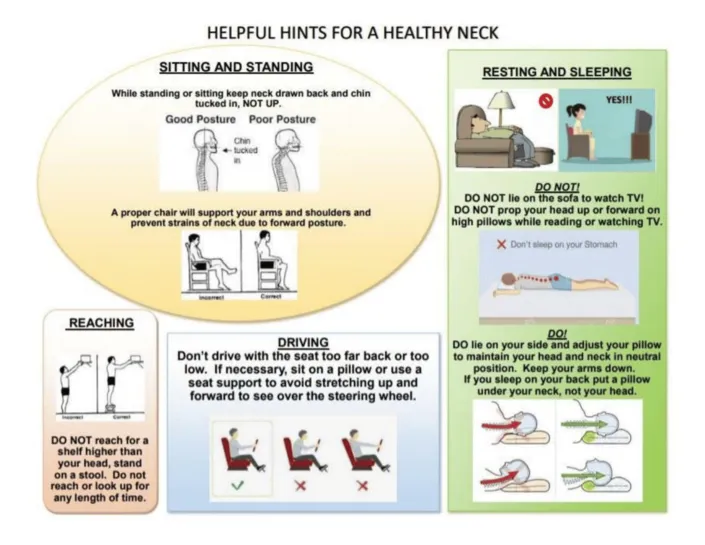 Print - Cervical Strain Exercises
Print - Lumbar Spine Exercises
Print - Core Exercises
---
Forward Head Tilt
When your looking down on your phone or computer for long pierids of time, the weight of your head is placing more weight on your spine. Read "Watch Your Forward Head Tilt" sheet to learn more!
Print - Forward Head Tilt
---
Preparing For Your Custom Foot Levelers Orthotics
After having your feet scanned with our Foot Levelers kiosk, you need to prepare your feet for your new custom fitted orthotics. Please read the instruction sheet below to help you get the most out of your new custom orthotics. Read more about our Foot Levelers and our Kiosk to learn the value of custom-fitted orthotics.
Print- Preparing Your Feet Instructions
---
Evaluation Sheet
Print - Nutrient Depletion Evaluation Sheet
---
Seven Simple Solutions
Here are a list of seven solutions that will help you get the most out of your chiropractic care.
---
Nerve Chart
This nerve chart illustrates how the spine and nervous system relate to complete musculo-skeletal, neurological, and visceral function. This chart is given to our patients in their folder after signing up for care.
---
Home Remedies For Vertigo
Vertigo is a sensation of feeling off balance. If you have these dizzy spells, you might feel like you are spinning or that the world around you is spinning. Your first step is to get adjusted, after your adjustment Dr. Shoemaker and Dr. Alex will give you some home remedies for home. Below are the instructions.
Print - Home Remedies for Vertigo
---
TMJ Disorder
TMJ is a jaw disorder that can affect the neck, back, ears, and head if untreated. Your chiropractic adjustment can help minimize the symptoms of TMJ. After the doctor adjusts your jaw, you will be given these exercises to take home with you.

Print - TMJ Exercises